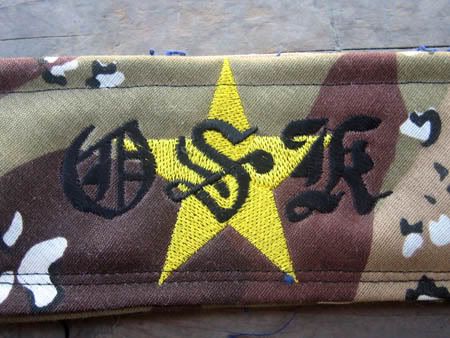 OSK Headbands are here!
Only $15.00 each (+ $1.50 shipping)

Each headband is handmade, so no two are alike.
They measure 30.5 inches from end to end.

Colors available are:
Green Camo
Redwood Camo
Desert Camo
Snow Camo
Choose your own colors for the OSK lettering and Star logo! Send all headband requests to:
The backs have terry cloth to help absorb all your nasty sweat, except for the fuzzy leopard print ones, those are bare on the backs (the fuzzy material is good enough for absorbing sweat).